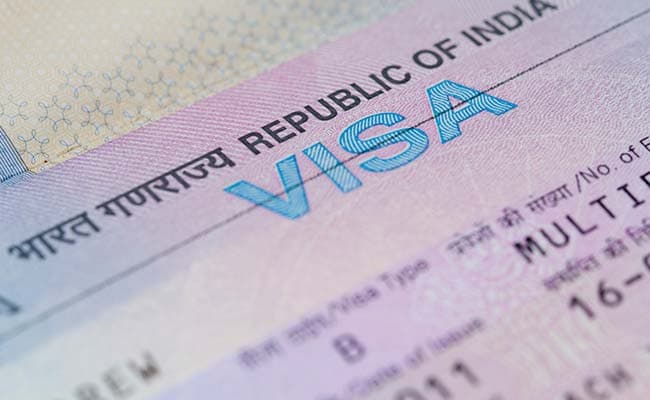 New Delhi:
The Commerce and Industry Ministry is rooting for comprehensive relaxation of visa norms to boost services trade, a proposal that is being taken up with the Prime Minister's Office (PMO).
The proposal, according to an official, was discussed between Commerce Secretary Rita Teaotia and officials of other departments, including the Home Ministry, at the PMO today.
"We want relaxation in visa norms for sectors including healthcare, tourism, business and people coming for seminars and conferences. A note would be sent to the Home Ministry as it is their domain," the Commerce Ministry official said.
The proposal is part of the ministry's initiatives to boost India's services trade.
Another official said India is missing out on a huge opportunity worth about USD 80 billion annually in terms of attracting foreigners and foreign exchange. Small countries like Thailand attracts millions of people whereas tourists flow in India is far less.
Further, the ministry is not asking for reciprocal basis of visa liberalisation as it is an old concept now.
To achieve the objectives of major government programmes like Make in India and Digital India, "we need to have an easy visa regime", the official reasoned.
For sensitive countries, the government may consider extending group visa to tourists and business people.
"We also need investments in technologies. Several countries like Indonesia have significantly relaxed their visa norms and put in place modern systems to cut time," the official said.
The Commerce Ministry is also identifying key barriers faced by different types of services to undertake specific reforms.
The proposal assumes significance as the services sector constitute about 60 per cent of India's GDP, but its share in world exports of services remains at a lowly 3.15 per cent.
The area has emerged as a prominent sector in India in terms of its contribution to national and state income, trade flows and FDI inflows.
The sector contributes around 28 per cent to job creation. Its contribution to total trade is 25 per cent, around 35 per cent to exports and 20 per cent to imports.
Meanwhile, speaking at an ICRIER event, Additional Secretary in the Commerce Ministry Arvind Mehta said that within nine months, the government will be able to provide a segregated data of services trade which will help the country in negotiating free trade pacts, including the mega RCEP deal.
Speaking at the function, TCA Anant, Secretary and Chief Statistician of India, said the unavailability of detailed segregated data for services sector hampers trade talks.
Directorate General of Foreign Trade Anup Wadhawan too said availability of data with regard to services is very difficult and is hampering policymakers and negotiators.
 
Comments