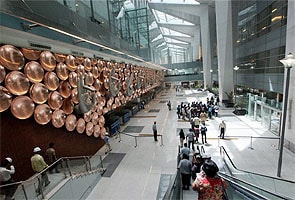 New Delhi:
India intends to extend visa on arrival facility to tourists from 40 more countries, including the US, the UK, Canada, Brazil, Australia, the UAE and Saudi Arabia, a move which will make the country a more tourist friendly destination and promote foreign exchange earnings.
The Planning Commission has called a high-level meeting of different ministries and National Security Advisor on Monday to deliberate on the feasibility of the move.
"We have called a meeting on October 7 to discuss the possibility of extending tourist visa for 40 more countries as this could help in garnering more foreign exchange and containing the current account deficit," Planning Minister Rajeev Shukla told PTI.
The current account deficit is the difference between inflow and outflow of foreign exchange. During 2012-13, the CAD was at all-time high of 4.8 per cent of GDP or USD 88.2 billion. Government proposes to bring it down to USD 70 billion or 3.8 per cent of the GDP.
According to the Minster, Commission's Deputy Chairman Montek Singh Ahluwalia and senior officials from concerned ministries like tourism, external affairs, home affairs are expected to attend the meeting. National Security Advisor Shiv Shankar Menon will also participate in the discussions.
Mr Shukla said, "Tourism Ministry has raised the issue of tourist visa regime as impediment in the growth of foreign visitors in the country which ultimately results in lesser foreign exchange earnings."
According to the minister, India's visa regime has deflected foreign tourists from the US, Canada and Europe to Sri Lanka, Bhutan and Nepal.
The other countries for which this facility can be extended include Germany, France, Italy, Swedan, the Netherlands, Switzerland, Spain, Belgium, Austria, Denmark, Poland, Norway, Ireland, Portugal, Russia, South Africa, Turkey, Israel, Mauritius, Czech Republic, Oman, Argentina and Kazakhstan.
In 2012, India received 6.58 million foreign tourists, up 4.3 per cent over the previous year. India's foreign exchange earnings in 2012 from tourists were USD 17.74 billion, showing an increase of 7.1 per cent year on year.
India's share in the international tourist receipts in the year 2012 was 0.64 per cent with overall ranking of 41. The country's share in international receipts in the year 2012 was 1.65 per cent with overall rank of 16.
Foreign exchange earning from tourism during January to August 2013 were USD 12.025 billion with a growth of 6.7 per cent, as compared to USD 11.273 billion year on year.
Listen to the latest songs, only on JioSaavn.com
Under the visa on arrival system, India has agreement with different countries, including Japan, Finland, Singapore, Indonesia, Luxembourg, New Zealand, Cambodia, Vietnam, Philippines, Laos and Myanmar.
Comments